We look forward to seeing you Soon!
For Take-Out with Credit Card Only please go to slicelife.com for your order.
We are located in the Los Angeles area known as Eagle Rock.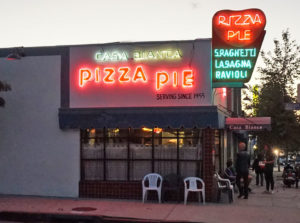 Between the cities of Glendale and Pasadena. Near the 134 Freeway.
Reservations for Parties of 6 and up to 16 maximum accepted.
We do not accept Credit/Debit Cards or Checks.
Otherwise call our main number at 323-256-9617.
For our customers convenience a ATM is available within the Restaurant.